Product Information
2-Blade Multirotor Propellers are ideal for FPV Racing Drones and Free Flying Multicopters.
These Propellers offer excellent durability, great balancing and smooth power delivery to give you better control of your multicopters.
They come in many different variations, sizes, and colors to help with multirotor orientation and power performance. Made of ABS material.
| | |
| --- | --- |
| | Includes |
| | 1 x CW Rotation Propeller |
| | 1 x CCW Rotation Propeller |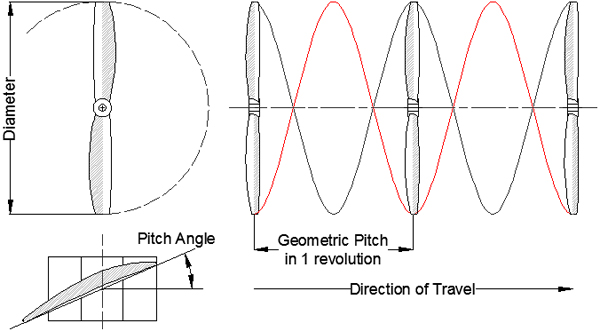 | | |
| --- | --- |
| | Propeller Diameter: 5.5" (139.7mm) |
| | Propeller Pitch: 3.5" (88.9mm) |
| | Pitch Angle: 19.7 degree |
| | Bore Diameter: 5mm |
| | Bore Height: 7.6mm |
| | Rotation: CW/CCW |
| | Colour: Red |
| | Material: ABS |
| | |
| --- | --- |
| | Features |
| | ABS Material |
| | Excellent durability, great balancing and smooth power delivery |
| | Various colors to help with multirotor orientation |
| | |
| --- | --- |
| | Weight |
| | 3.65 grams/each |
| | |
| --- | --- |
| | Usage |
| | Use for FPV Racing Drones and Free Flying Multicopters |
| | |
| --- | --- |
| | Requires |
| | Check propeller balancing |
| | Check propeller and motor rotation direction |
| | Use proper tools to mount propeller securely onto motor |
| | Loctite (#242 is recommended) is required to apply to all mechanical screws for safety |
| | |
| --- | --- |
| | Instruction |
| | N/A |
DATA UNIT CALCULATOR
| | |
| --- | --- |
| Temperature | (Celsius - Fahrenheit) |
| | |
| --- | --- |
| Length | (Millimeter - Inch) |
| | |
| --- | --- |
| Force | (Kilogram-force - Newton) |
| | |
| --- | --- |
| Torque | (Kilogram-force Centimeter - Ounce-force Inch) |
| | |
| --- | --- |
| Energy | (Joule - Foot-Pound) |
| | |
| --- | --- |
| Speed | (Meters per Second - Feet per Second) |
Kinetic Energy & Shooting Range
Reviews (0)